Bilingual Preschool 'Piccole Orme'
Since 1997, Piccole Orme is a place where your child can learn, grow and grow under the care of experienced teachers.
Located in a private villa with an outdoor playground and a private garden, Piccole Orme is committed to the highest quality in your child's education.
Every day our teachers organize a warm, attentive, cheerful environment that encourages childrens' natural curiosity and instills confidence in their innate abilities. The school provides meals and snacks from our internal professional kitchen; the food choices are among the most easily digestible and most natural varieties possible: meat, fish, eggs, cheeses, legumes, flours, vegetables and seasonal fruit.
The Piccole Orme Bilingual Preschool implements all aspects that Are contained in the European Key Guidelines and Competences.
We create an atmosphere that is open, attentive and family oriented to support the harmonious growth of children.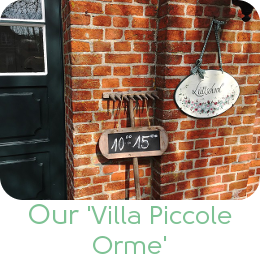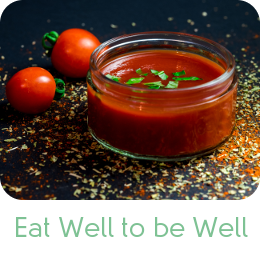 Our Bilingual Teaching Philosophy

Our innovative bilingual project is an exclusive opportunity to stimulate the natural learning of English from childhood. The knowledge of English is crucial to addressing the challenges of today's society.
Bilingualism is not only the ability to speak two languages but it is also a more open and intercultural way of thinking.
The aim of this project is to give an opportunity to learn English in a simple and natural way through a full-time educational path offered by native English and Italian teachers and educators in various sections for children from 0 to 5 years. In our approach, both languages coexist without confusion, enriching the child's cultural background, leading it to a reality that meets diversity and integrates with them.
Native teachers and teaching experts support the team of teachers during the daily project activities. In the morning the teachers are committed to welcoming children and work in homogeneous groups with activities that complement and reinforce the work started by the teachers in that section. The goal is to bring the child closer, through a linguistic tool other than the Italian language, to listen and repeat the words, songs and nursery rhymes with correct pronunciation and intonation (phonetic); memorize words, short dialogues, songs and nursery rhymes (lexical); answer and ask, execute and give simple (communicative) commands.
The educational and didactic perspective is centered on the skills of listening, understanding and appropriation of meanings.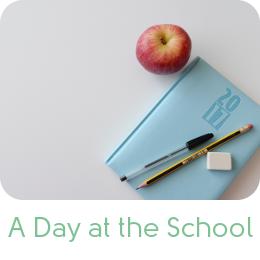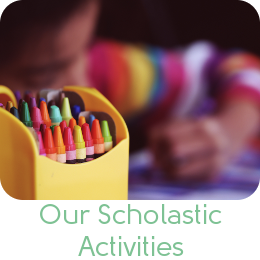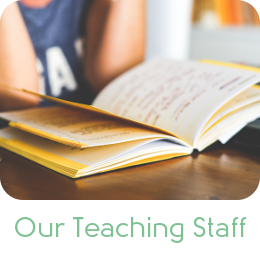 Our Daily Schedule
he School is open from Monday to Friday at the following times: From 8 a.m. to 4 p.m. and on Saturday from 8 a.m. to 12 noon.
We offer these different schedules:
Morning classes: From 8 a.m. to 12 p.m. (breakfast included)
Early afternoon classes: From 8 a.m. to 2 p.m. (breakfast and refreshment)
Late afternoon classes: From 8 a.m. to 4 p.m. (breakfast, refreshment and snacks)
Early check-in is possible and optional and starts at 7 a.m., as well as late check-out until 18 p.m.
If you wish to take advantage of the early check-in (before 8.00 a.m.) and late check-out (after 4 p.m.), pls make sure to give ample advance notice.
For more information have a look at our 'A Day at the School' section.